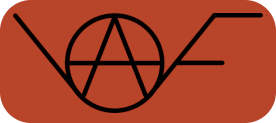 As many of you know, I've been trying to find ways to interface with the larger activist community in Richmond. I do have plans to relaunch, with a different flavor, something akin to the Left Libertarian Alliance I started last year. But I was always disappointed that I seemed to attract far too few people who weren't libertarians. I know they're out there, but I'll be damned if I can ever get a foothold.
Well, this week I found out about the Virginia Anarchist Federation. They're holding a meeting in Richmond tomorrow which I will be attending. Here's the flyer. The location is the William Byrd Community House, 224 South Cherry Street, and the whole shebang starts at noon. I'm looking forward to speaking and working together with people who come to anarchism from a different direction.
Sorry for such late notice, but I just found out the location and time a few minutes ago.
Read this article