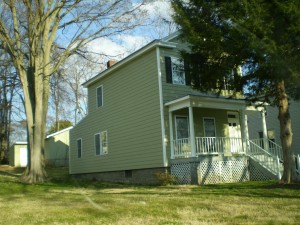 Yes, the rumors you've been hearing are all true: we closed on our first home Thursday evening! It's been a long road, and we almost didn't get there (Bank of America, you were awful). But we got a great interest rate and a deal on a home that should have cost twice as much.
And you know whom we have to thank? My late Grandma Chappell, who left us just enough money for a modest down payment in her will. Thanks, Grandma, for your wonderful gift and being a great grandparent for so long!
Here's a breakdown of the positive points about the house:
Built in 1910, but completely stripped down and replumbed, rewired, with all new appliances, room, and heat pump (need to replace the refrigerator, though). Original moldings and panel doors, though!
A block from James River Park, with lots of water and rocks for Tela and beautiful Belle Isle accessible by paw.
A five minute drive from my office. It's actually quicker to walk than to take the bus!
Two bedrooms and an office
Huge living room and dining room, with a great kitchen.
Utility room with room for Tasha's kiln.
A garage with a separate shed, all cleaned out and ready for Tasha to wire up and turn into a studio.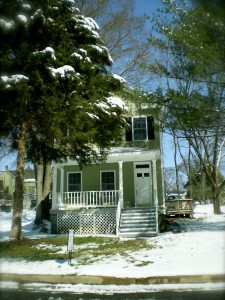 Here's what we need to do:
Fence in the front yard first, then the backyard, for Tela.
Put a gutter on the roof.
Buy a new refrigerator.
Put a new roof on the shed and generally turn the garage into a studio with wiring.
Paint the downstairs rooms.
Move in!
So our lease at our current place ends April 30, giving us plenty of time to get the place ready and move in. We'll let you know when the housewarming party is, but until then just wanted to share the next phase of our lives with ya!
Read this article